David Coxon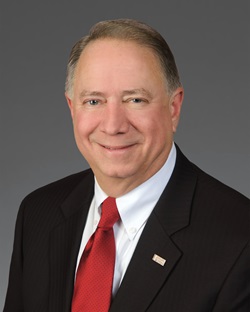 Name

David Coxon

Affiliation

Georgia Primary Bank, Atlanta, Ga.

Title

President and CEO
David Coxon is the consummate Community Banker with over 45 years of banking experience in the Georgia banking market. David joined Georgia Primary Bank in February 2012 as President and Chief Executive Officer.
David serves on the Community Bankers and Credit Committees of the Georgia Bankers Association and is past chair of the credit committee. David is a lifetime member of the Risk Management Association having chaired their Community Bank Council and in 2010 was elected national chairman for the Risk Management Association.
David strongly supports community banking because it remains the closest to serving the character of its people and businesses. He believes banking is a people business never to be replaced by credit models and technology. David holds a BBA degree in accounting from Columbus State University and a master's in Organizational Leadership and Management from Mercer University.