Gerald Cuddy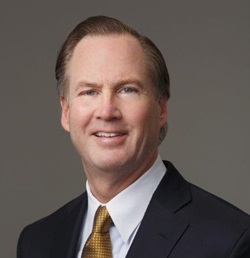 Name

Gerard "Gerry" Cuddy

Affiliation

Beneficial Bank, Philadelphia, Pa.

Title

President and CEO
Gerard Cuddy joined Beneficial Bank in 2006 and was named President and CEO in January 2007. Gerard and his team led Beneficial in its two step stock offering, converting from a mutual holding company to a fully public bank. He and his team have also completed four major acquisitions (Farmer's & Mechanics Bank, CLA Insurance Company, SEF Financial, and Conestoga Bancorp) and recently founded equipment leasing company Neumann Finance. Under his leadership, Beneficial has focused on its mission as an education company, providing the bank's customers with the tools and knowledge to help them do the right thing financially.

Gerard is a 38-year veteran of the financial services industry, and has held a range of senior management roles over the course of his career. He has experience in investment, private, and commercial banking having served as the Senior Loan Officer for Commercial Lending at Commerce Bank and the Regional Managing Director for Fleet private banking in Pennsylvania. Additionally, he served in various senior management positions with First Union National Bank and Citigroup in the metro Philadelphia region. He has been profiled and quoted in American Banker, The New York Times, The Philadelphia Inquirer and The Huffington Post.

Committed to improving the communities that the Beneficial serves, Gerard is a board member of the Foreign Policy Research Institute and the Pennsylvania Academy of Fine Arts and a past Board member of the Franklin Institute, the Archdiocese of Philadelphia, the Philadelphia Orchestra, the Union League of Philadelphia and the Federal Reserve Bank of Philadelphia Depository Council. He is the recipient of many awards including the La Salle University's Leadership Award, the Rutgers University Leadership Award, the Distinguished Catholic Graduate Award, the American Catholic Historical Society's Barry Award and the Jewish Relief Agency Annual Award.

Gerard holds his Bachelor of Arts degree in Economics from Villanova University and earned his Masters of Business Administration from St. Joseph's University in Philadelphia. He and his family reside in Rosemont, Pennsylvania.

About Beneficial Bank
Founded in 1853, Beneficial Bank is the oldest and largest bank headquartered in Philadelphia. It is a community-based, full-service financial services company that has served individuals and businesses in the Delaware Valley for 165 years. With 60+ offices in the greater Philadelphia and South Jersey regions and $5.8 billion in assets, Beneficial offers a full array of financial products that includes commercial, consumer, SBA, leasing, real estate lending and insurance. Visit www.thebeneficial.com for more information.