Kevin Hagler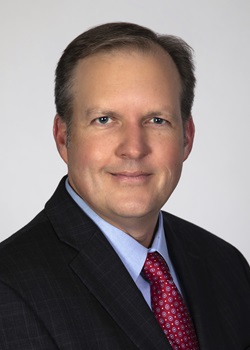 Name

Kevin Hagler

Affiliation

Conference of State Bank Supervisors - CSBS

Title

Commissioner, Georgia Department of Banking and Finance; 2020 Chair
Kevin Hagler was appointed Commissioner of the Georgia Department of Banking and Finance effective July 1, 2013. As Commissioner, Kevin has regulatory oversight of 129 banks, 48 credit unions, and over 18,000 mortgage and money service business entities.
Prior to his appointment as Commissioner, Kevin served as Deputy Commissioner for Supervision since August 1, 2008, where he was directly responsible for supervision of depository financial institutions (state-chartered banks and trust companies; state-chartered credit unions; and, bank holding companies and foreign banking organizations conducting business in Georgia).
Kevin began his career with the Department as an Assistant Financial Examiner in 1997. He progressed through the examiner ranks and became a Supervisory Examiner in 2002 in District 1. In 2003, Kevin was appointed to the position of District Director in District 1, where he assumed field regulatory and supervisory responsibilities for the financial institutions in the District.
Prior to joining the Department, Kevin started his career by working for Altus Bank before taking a position with The Bank of Mobile. In 1994, he moved to Atlanta to work for Trust Company Bank (SunTrust Bank) in the Factoring Division, and later worked in Retail Banking.
Kevin currently serves as Chairman of the Conference of State Bank Supervisors. He also serves on the Regulatory Committee, and the Fintech Steering Group. He is a graduate of Auburn University with a degree in Finance and is a Certified Examination Manager.