Frank Scott, Jr.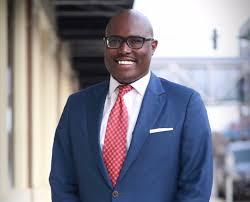 Name

Frank Scott, Jr.

Affiliation

Little Rock, Arkansas

Title

Mayor
Frank Scott, Jr. made history on Dec. 4, 2018, when he was elected as the city of Little Rock's 73rd mayor and first popularly elected African American chief executive. Since that day, Scott has worked to unite diverse neighborhoods into one city and one people to improve the city's economy and quality of life. Scott began his public service career in the office of Arkansas Governor Mike Beebe, where he served for five years, first as deputy policy director and later as director of intergovernmental affairs. While on Beebe's staff, Scott continued his education, earning a MBA from the University of Arkansas at Little Rock with a concentration in finance. He had previously earned his undergraduate degree in Business Administration from the Fogelman College of Business at the University of Memphis. Determined to put his finance training to work, Scott accepted a position as a community banker with First Security Bank, giving him insight into the issues facing small businesses across the city. At the same time, he continued to devote a significant amount of time to serving both his city and the state as a member of the Port of Little Rock board of directors and as a member of the Arkansas Highway Commission.
Scott is a former member of the Pulaski Technical College Board of Trustees (now UA-PTC) and currently serves on the University of Arkansas-Little Rock's board of visitors.