Bank of the West's Cynthia Blankenship to Deliver 2017 Conference Keynote Address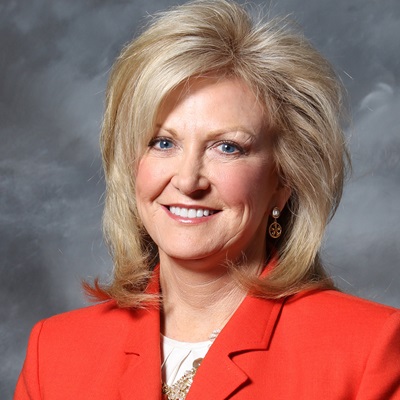 Cynthia L. Blankenship, vice chairman, chief financial officer and corporate president of Grapevine, Texas-based Bank of the West, will give the keynote address on the first day of the 2017 Community Banking in the 21st Century research and policy conference. Blankenship is past chair of both the Independent Community Bankers of America (ICBA) and the Independent Bankers Association of Texas (IBAT). She is also past chair of the IBAT Education Foundation which raises money for financial literacy programs. She was recognized as one of the "50 Most Powerful Women in Banking" in 2004 by U.S. Banker magazine and is the former Dean for Bankers at the Southwestern School of Banking at Southern Methodist University. Blankenship also served on the Federal Deposit Insurance Corporation's Advisory Committee on Community Banking from 2013 to 2016. Blankenship's community bank specializes in small-business lending and has eight locations in Texas.
The conference, hosted by the Federal Reserve System and the Conference of State Bank Supervisors (CSBS), brings together community bankers, academics, policymakers, and bank supervisors from across the country to discuss the latest academic research on community banking, as well as important policy issues facing the sector.
Other guest speakers will include Federal Reserve Bank of St. Louis President James Bullard, CSBS Chairman Albert L. Forkner, state banking commissioner of the Wyoming Division of Banking, CSBS President John Ryan, and Federal Reserve Bank of San Francisco President John Williams.