San Francisco Fed President John Williams Discusses "New Normal" For the Economy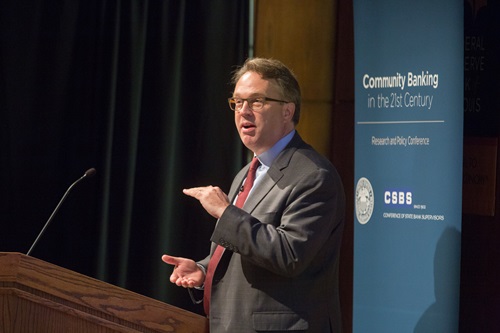 San Francisco Fed President John Williams gave the keynote address on the second day of the 2017 Community Banking in the 21st Century research and policy conference, presented jointly by the Federal Reserve System and the Conference of State Bank Supervisors (CSBS). President Williams highlighted the Fed's move toward a more normal monetary policy and discussed the implications of rising interest rates. He explained how the current pace of growth, and inflation data are both pointing to a new normal where interest rates are lower than what was experienced in the 1990s and early 2000s.
Read President Williams remarks here.