2019 Spotlight: Bank of Kilmichael
Buddy Mortimer, CEO of the Bank of Kilmichael in Kilmichael, Miss., and Stan Blaylock, senior vice president, discuss the bank's history and its relationship with Gun Dog Supply, a popular online retailer of hunting dog training gear and supplies. Steve Snell, Gun Dog Supply president, provides a look into the business of dog hunting supplies and shares how the bank, founded in 1904, assisted with the company's growth. Mortimer's grandfather was one of the original founders of the Bank of Kilmichael.
When brothers and Gun Dog co-owners Rob and Steve Snell were searching for a new space in which to expand their growing business, and came across the former Red Kap uniform manufacturing warehouse in Mathiston, Miss., the Bank of Kilmichael assisted them with the acquisition and renovation of the building, as well as the company's ongoing expansion into the manufacturing side of the business.
The co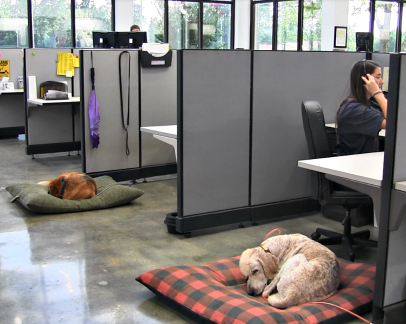 mpany sells supplies, both low- and high-tech, for the training of highly skilled hunting dogs. When it was founded in 1972 in Ridgeland, Miss., by the Snell brothers' parents, it was a dog collar manufacturer. In 1997, the company went online as Gun Dog Supply and moved to Starkville, Miss., where business continued to evolve and expand, as did the need for more and more space.
Snell, who as president, runs the company's day-to-day operations, said the company has already bought several smaller businesses since the move to Mathiston, and it has started a manufacturing wing that will become a major part of the business. "That's our goal right now," Snell said. "And I have no question that they're (the Bank of Kilmichael) going to be a partner for us in that going forward."