2021 Conference Highlights Importance of Resilience and Innovation
More than 250 registrants and 1,800 livestream viewers participated in the ninth annual Community Banking in the 21st Century research and policy conference, held virtually Sept. 28-29, 2021. The conference is sponsored by the Federal Reserve System, the Conference of State Bank Supervisors (CSBS) Federal Deposit Insurance Corp. (FDIC). This year's conference featured presentations and discussions of the research papers that had been selected by this year's conference research committee, as well as keynote speakers and a panel discussion of the future of commercial real estate that will also be featured on an upcoming "FDIC Podcast." The conference also featured the release of the 2021 CSBS National Survey of Community Banks and a presentation from the winner of this year's CSBS Case Study Competition, a five-member team from the University of Tennessee at Martin.
Keynote Remarks
Federal Reserve Gov. Michelle Bowman and FDIC Chairman Jelena McWilliams gave first-day keynote remarks, while Arkadelphia, Arkansas-based Southern Bancorp CEO Darrin Williams gave the community banker keynote on the second day of the conference. Southern, a $1.2 billion Community Development Financial Institution (CDFI), serves more than 80,000 customers at 43 locations, primarily in underserved markets in the Mid-South.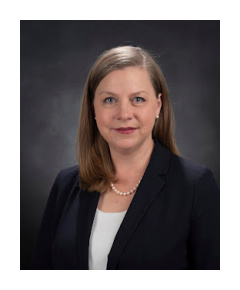 In her remarks, "Creating a New Model for the Future," Bowman addressed the strengths of the community banking model, as shown by the important and unique role that community banks played in ensuring businesses in their respective communities received Paycheck Protection Program loans amid the COVID-19 pandemic. She also addressed some of the challenges that face community banks and supervisors as well and the steps the Federal Reserve will be taking to meet them. "Times of crisis, such as the COVID-19 pandemic, provide us a unique opportunity to see how our banking system operates under stress—and to see both the strengths of our current system of supervision as well as opportunities for improvement," she said." "We need to look ahead and make sure that we're adjusting our supervisory model in ways that allow banks greater flexibility to innovate to compete in today's quickly evolving banking environment — without sacrificing important consumer protections or the health and safety of our banking system." She announced the launch of an initiative to investigate the implications of these changes for the Federal Reserve's Supervision function. "Innovation is a way of life for banks, it should be for supervisors as well," she said. "The goal of this initiative is to ensure our supervisory approaches accommodate a much broader range of activities while ensuring we don't create an unlevel playing field with unfair advantages, or unfair disadvantages, for some types of firms versus others."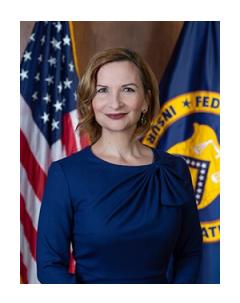 The FDIC's McWilliams addressed the ongoing importance of increasing transparency to reinforce the public's trust in the FDIC's mandate to maintain stability and public confidence in the nation's financial system, referencing the FDIC's "Trust through Transparency" initiative launched in 2018. "I noted then my belief that maintaining trust in the FDIC through transparency becomes even more important during times of economic stress," she said in her remarks. "And surely, recent events have tested both that trust and our transparency. I am pleased to report that both survived the pandemic intact and, if anything, strengthened our commitment to those very principles." She added, "By striving to provide clear rules of the road and holding ourselves accountable for our own performance, we hope we are laying the foundation for a financial system that evolves with technological advances, so that the United States can continue to be the place where ideas become concepts and those concepts become the products and services that improve people's lives."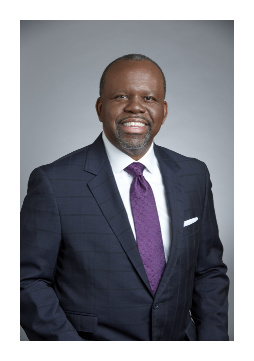 As Southern Bancorp's CEO, Williams oversees three CDFIs: Southern Bancorp Inc., a bank holding company; Southern Bancorp Bank, one of America's largest rural development banks; and Southern Bancorp Community Partners, a 501(c)(3) development finance and lending organization. He kicked off the second day of the conference with a call out to community bankers and CDFIs to work together to help families in underserved areas build net worth by promoting home ownership, job creation and personal savings. "Our industry's power has been put on full display as community banks have helped support and rebuild America's economy during this global pandemic," he said. "Let me challenge you to use our collective power to fight against poverty, to fight against the widening racial divide and to fight against a two-tiered economic system where the wealthy advance and everyone else struggles." Williams highlighted the stories of two of Southern's customers: Jennifer Williams, a Cleveland, Mississippi mother and school teacher who was able to rebuild her credit with the help of a Southern credit building program and create a stronger financial future for her and her family, and the Tru-Cab company, a growing kitchen cabinetry business that was able to seize the opportunity to dramatically expand with the help of Southern's small business loan program.