The 2021 Conference's Pre-Recorded Paper Presentations
Due to the significant number of submissions to the 2021 conference, and the condensed nature of the virtual conference format, the presentations of three of the 11 top papers selected by the research committee have been pre-recorded and will be available to view ahead of this year's Community Banking in the 21st Century research and policy conference. The three papers and their respective authors and presenters are:
Determinants of Losses on Construction Loans: Bad Loans, Bad Banks, or Bad Markets?

Authors:
Lynn Shibut and Emily Johnston Ross, Federal Deposit Insurance Corp. (FDIC) and Joseph Nichols, Board of Governors of the Federal Reserve System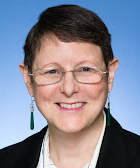 Presenter:
Lynn Shibut
View Presentation
Summary:
In this study, the authors explored the extent to which observed losses on construction loans were driven by characteristics of the loans, originating banks and local markets. They found that risk exposure on construction loan portfolios was influenced not only by the originating bank's behavior but also by the behavior of other local lenders in the market at the time of origination. The authors' findings support existing regulatory guidance regarding higher capital requirements for construction loans. Read the paper.
Mandatory Disclosure and Takeovers: Evidence from Private Banks

Authors: Authors: Urooj Khan, University of Texas, and Doron Nissim and Jing Wen, Columbia University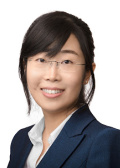 Presenter:
Jing Wen
View Presentation
Summary:
The authors investigated the role of mandatory financial disclosure in the takeover market for privately held U.S. banks. They found that the time taken to complete acquisitions does not differ for banks with reduced frequency and granularity of regulatory reporting. This is consistent with acquirers having access to private information about targets following the signing of confidentiality agreements and/or letters of intent, which reduces their reliance on public financial information. Read the
paper
.


Fighting Failure: The Persistent Real Effects of Resolving Distressed Banks

Authors: Ivan Ivanov, Board of Governors of the Federal Reserve System and Stephen Karolyi, Carnegie Mellon University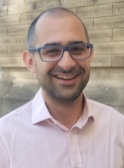 Presenter:
Ivan Ivanov
View Presentation
Summary:
In this study, the authors provide empirical evidence that resolutions of distressed banks led to reductions in employment and establishment growth of up to 6 percentage points. These effects were concentrated in small, less urban counties, and translated to large declines in business lending and increases in corporate bankruptcies. These effects imply that acquiring banks restricts lending to the small business borrowers of distressed target banks. Read the
paper
.
Each of the 11 papers selected for the conference will be considered for the annual award recognizing the paper making the most significant contribution to banking research.