CSBS Releases Video About Community Bank Relationship Lending Based on 2018 Survey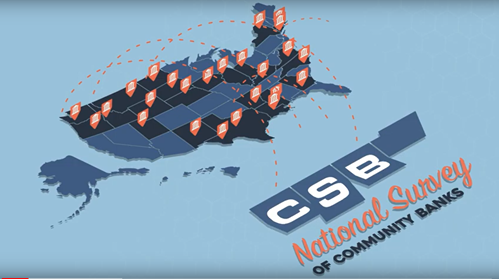 CSBS has released a new clip on YouTube that highlights how community banks engage in relationship lending, based on the the findings of the 2018 Survey of Community Banks. The survey, conducted each year in conjunction with the Community Banking in the 21st Century research and policy conference, reveals valuable insights regarding the views of today's community bankers. In 2018, 521 bankers across 37 states participated.
Watch the animated video.