FDIC Chairman McWilliams to Give a Conference Keynote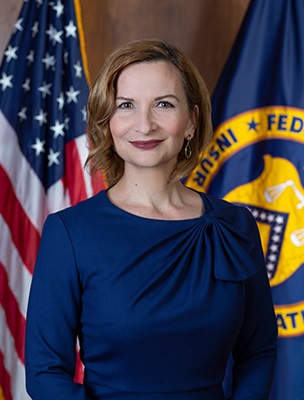 Jelena McWilliams, chairman of the Federal Deposit Insurance Corp. (FDIC), is scheduled to deliver a keynote address during the seventh annual Community Banking in the 21st Century research and policy conference. The conference will be held Oct. 1-2, 2019, at the Federal Reserve Bank of St. Louis. It is co-sponsored by the Federal Reserve, the Conference of State Bank Supervisors (CSBS) and the FDIC.
For more information about Chairman McWilliams, see the FDIC's website.