Southern Bancorp's Darrin Williams to Give 2021 Community Banker Keynote Address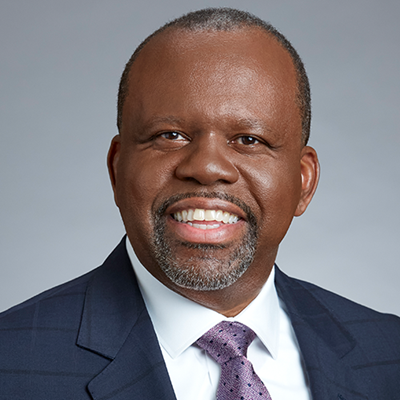 Darrin Williams, CEO of Southern Bancorp, Inc., will be the community banker keynote speaker for the 2021 Community Banking in the 21st Century research conference, which will be held Sept. 28 - 29, 2021. Co-sponsored by the Federal Reserve, the Conference of State Bank Supervisors (CSBS) and the Federal Deposit Insurance Corp. (FDIC) the 2021 conference will be the ninth annual gathering of community bankers, academics, policymakers and bank regulators to discuss the latest research on community banking.
As CEO of the Arkadelphia, Ark.-based Southern, Williams oversees the strategic direction and operations for each of its three Community Development Financial Institutions (CDFIs): Southern Bancorp, Inc., a bank holding company; Southern Bancorp Bank, one of America's largest rural development banks; and Southern Bancorp Community Partners, a 501(c)(3) development finance and lending organization – collectively known as "Southern."  One of the nation's first CDFIs, Southern was founded in 1986 with an initial investment of $10 million and has since grown into a $1.9 billion asset organization serving more than 65,000 customers in 52 locations throughout the Delta and Mid-South. In addition to being a certified CDFI, Southern is a certified B-Corp and a member of the Global Alliance for Banking on Values.
In 2020, Williams was named to Bloomberg Businessweek's "Bloomberg 50," its annual list of innovators, entrepreneurs, and leaders who have changed the global business landscape over the past year. In 2021, he was appointed to the board of directors of the Little Rock Branch of the Federal Reserve Bank of St. Louis to fill the unexpired portion of a three-year term ending Dec. 31, 2023.
Prior to joining Southern in 2013, Williams served as managing partner at the law firm of Carney, Williams, Bates, Pulliam & Bowman, PLLC, where he focused on representing institutional investors and consumers in class action litigation against some of the nation's largest publicly traded companies. Williams also served three terms of elected office in the Arkansas House of Representatives (2008-2013), serving as Speaker Pro Tempore of the 89th Arkansas General Assembly.
Williams received his Bachelor of Arts degree from Hendrix College, his Juris Doctor from Vanderbilt University School of Law, and his Master of Laws degree in Securities and Financial Regulation from Georgetown University Law Center in Washington, D.C.